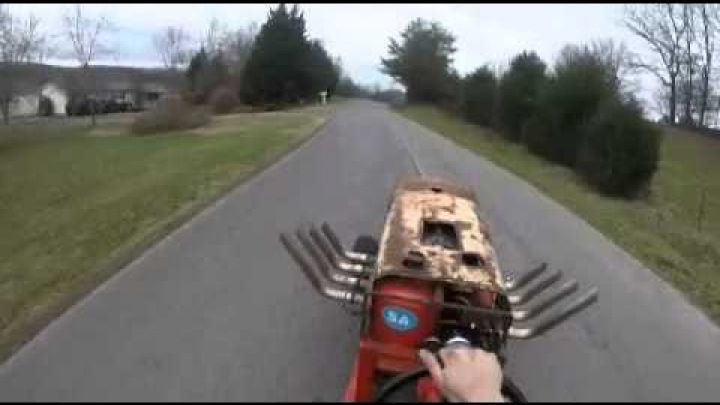 INSANE!!! Big Block Chevy Powered Lawnmower!
If somebody wants to know the definition of redneck engineering we would suggest you to show him this video. Nothing shows the excellence of this kind of engineering like putting a Big Block Chevy engine on a lawnmower body. Not sure about the brakes used or how stable this thing is, since it's just a road test but who cares this is an insane machine that looks crazy and goes fast as hell. What more could you want?
Watch the video and tell us what you think.