Top 10 motorcycle that we want to ride in 2015!
Last year was a great year for the superbikes, but this year also offers a new Ducati Multistrada DVT, Bavarian sport-tourer, and the biggest KTM adventure bike that we have seen ever!
Maybe you have already ridden many of the new 2015 machines like the new Kawasaki Versys 100 LT, Yamaha FJ-09, and the Ducati Scrambler, but there are still many other bikes that we have to ride. And here we have a list of top ten motorcycle that we want to ride in 2015.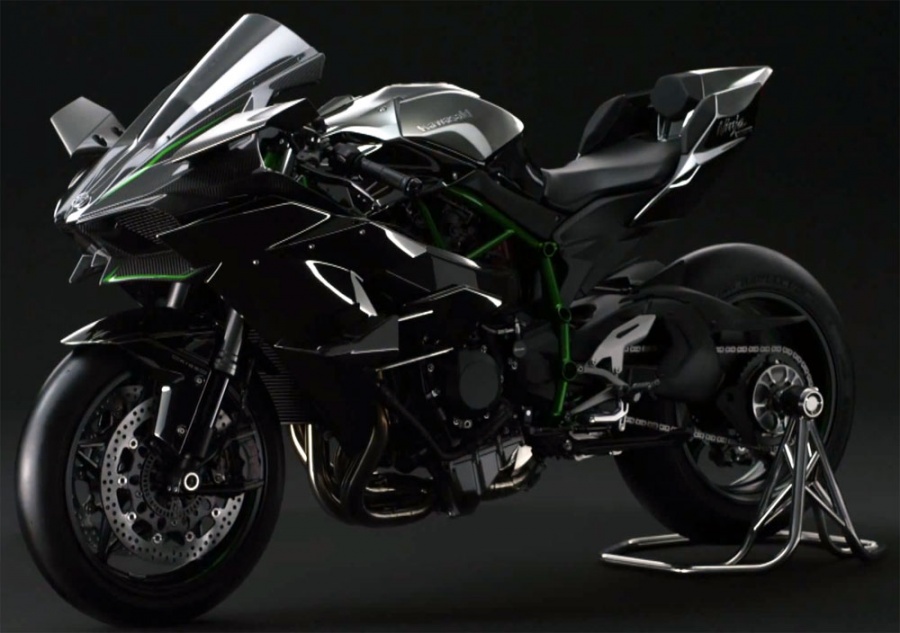 1.
Kawasaki H2/H2R
This supercharged machine without a doubt – as a street legal H2 model or in track only H2R form – is at the top of this list. That is because no other production bike is supercharged, and we really need to feel the otherworldly accelerative effects of that gear and chain driven blower that spins at ten times the speed of the crankshaft and converts this all-new Kawasaki into a bona fide 200+ MPH machine. There is a full suite of electronics that will keep the front wheel on the asphalt or pavement, while top-notch brakes and suspension will do all possible to give these very heavy H2s a cleverness that complements their crazy straight-line performances.
2.
Ducati 1299 Panigale S
This Ducati is the first production bike to crack the 200 HP barrier and that is because of the 1285cc Superquadro V-twin engine that delivers 205 horses at 10,500 RPM and at 8,750 RPM – 106.7 pound feet of torque. The stroke is almost the same as the 1199, the bore of the 1299 Panigale has been boosted to 116mm and that means that the pistons now measure across more than 4.5 inches. If we compared it to the Panigale 1199, the new 1299 for quicker response has a half-degree, and its swingarm pivot has been lowered 4mm to improve the geometry with the drive sprocket. The 1199 is still here, but it is only at the market as the race-ready Panigale 1199R model.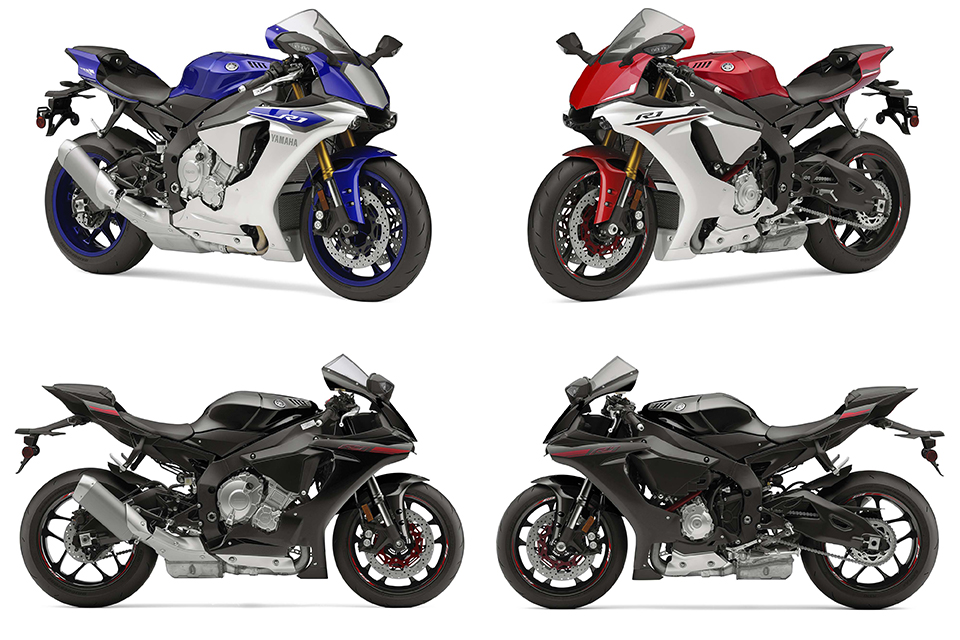 3. Yamaha YZF-R1
Well, Yamaha really knows how to build a superbike, because the new Yamaha YZF-R1 is one amazing bike with 998cc four cylinder engine with a cross-plane crank, big valves, titanium connecting rods, compact combustion chambers and higher 13.0:1 compression. According to Yamaha, the new R1 was built largely on the track, and parts like the LED lights, magnesium wheels, and titanium exhaust are a proof that Yamaha know how to do that. Ready to ride and fully fueled, the Yamaha R1 tips the scales at a confirmed 439 lbs. The R1M is also available with Ohlins Electronics Racing Suspension, but Yamaha claims that fewer than 500 units of these limited-edition bikes will be available.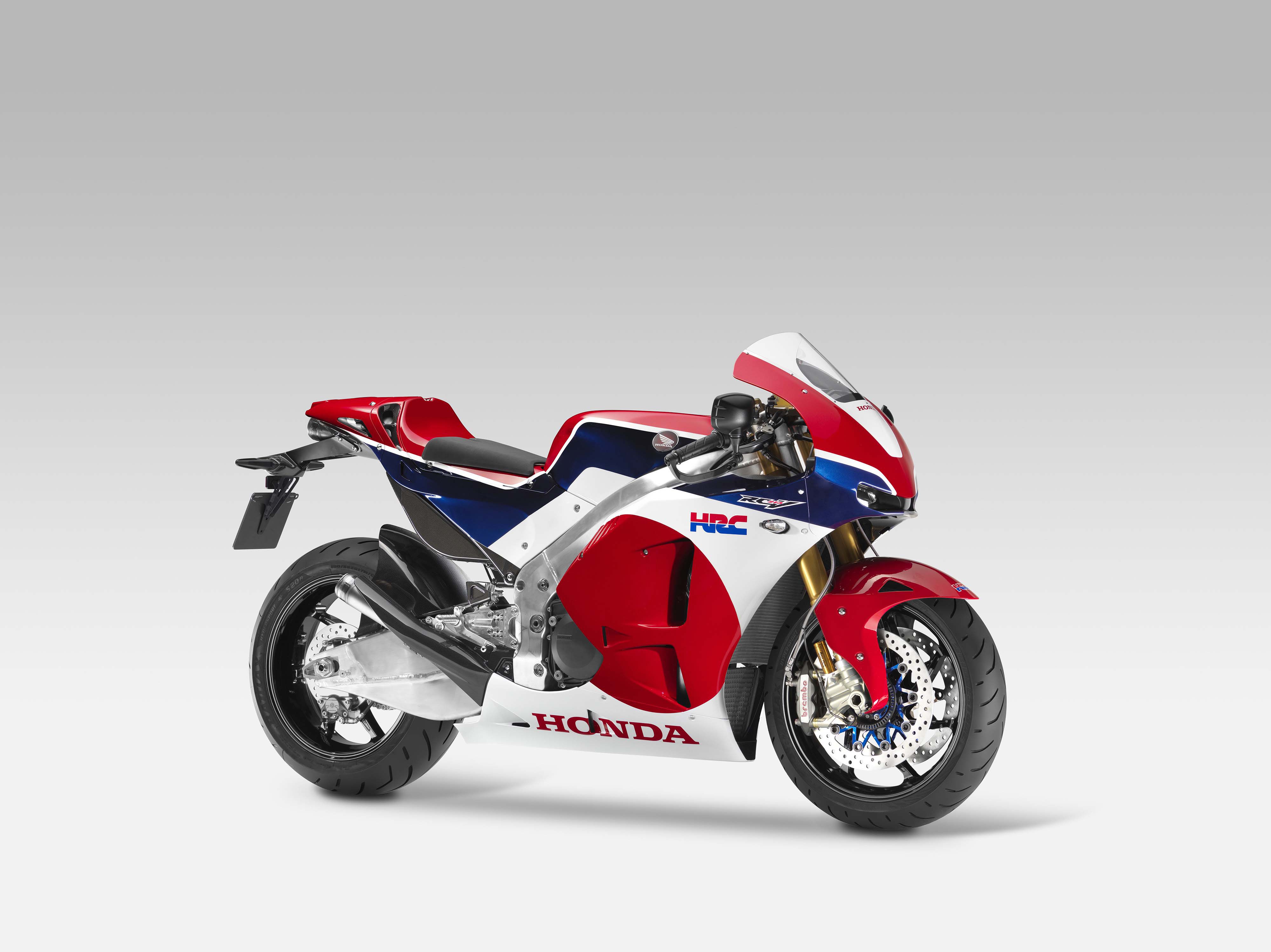 4. Honda RC213V-S
We think that this Honda is a street legal version of the V-4 powered MotoGP racebike of Marc Marquez unveiled at the big EICMA motorcycle show presented last fall in Milano, and it was designed to be the star of the show before Yamaha R1, Kawasaki H2, and Ducati 1299 Panigale. It worked. We were convinced that Honda will actually build the motorcycle, despite a serious lack of information about this new RC213V-S, we really like it. Honda has a great history with V-4s, and a really fast V-4 sportbike with a strong mechanical connection to the MotoGp machine of Marquez would be nothing short of a blow to ride.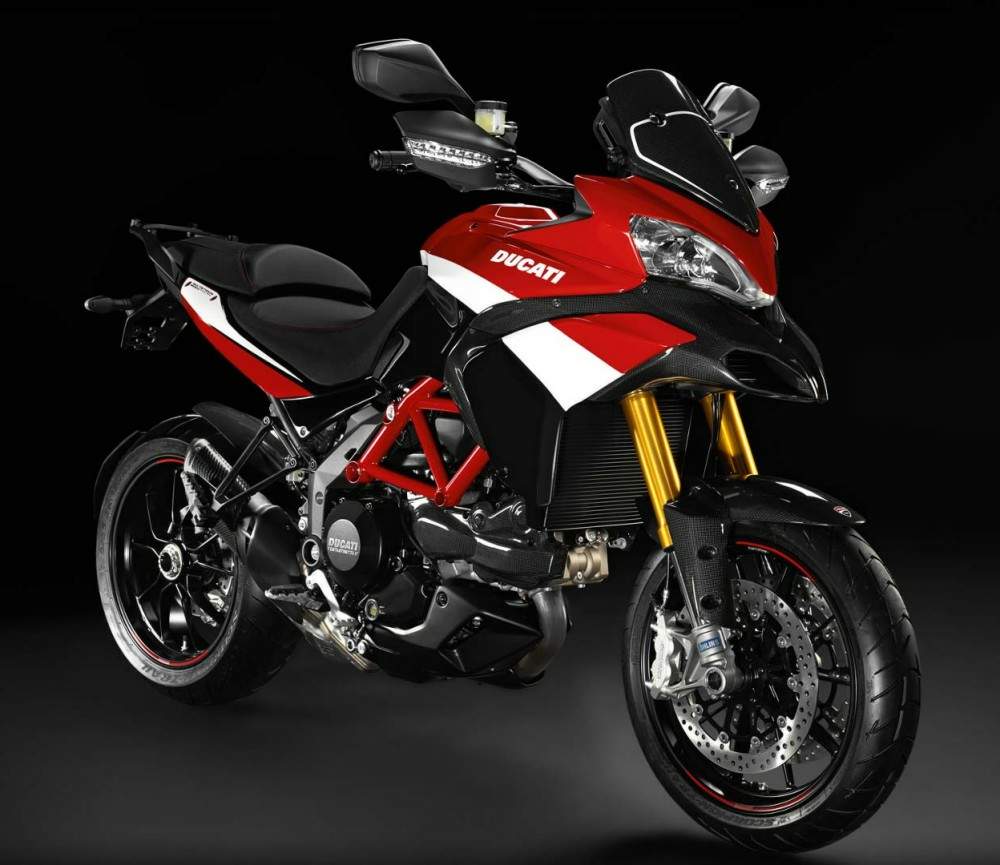 5.
Ducati Multistrada 1200 S
We know the Ducati Multistrada very well, but the new Ducati Multistrada 1200S for 2015 has something really special up its sleeve. That is DVT or Desmodromic Variable Timming, and it works wonders with the powerband of 1198cc Testastretta V-twin of Ducati. By increasing the valve overlap at higher rpm and by minimizing it at low rpm, the new Multistrada has the best of all: broad midrange power, excellent low-end torque, and a superior top end that ride-by-wire throttle is kept open and whacked. The DTV makes for a great fun ride, and the new 2015 model has been improved by upgraded semi-active Sachs suspension and electronics that comes as a standard with the 1200S model.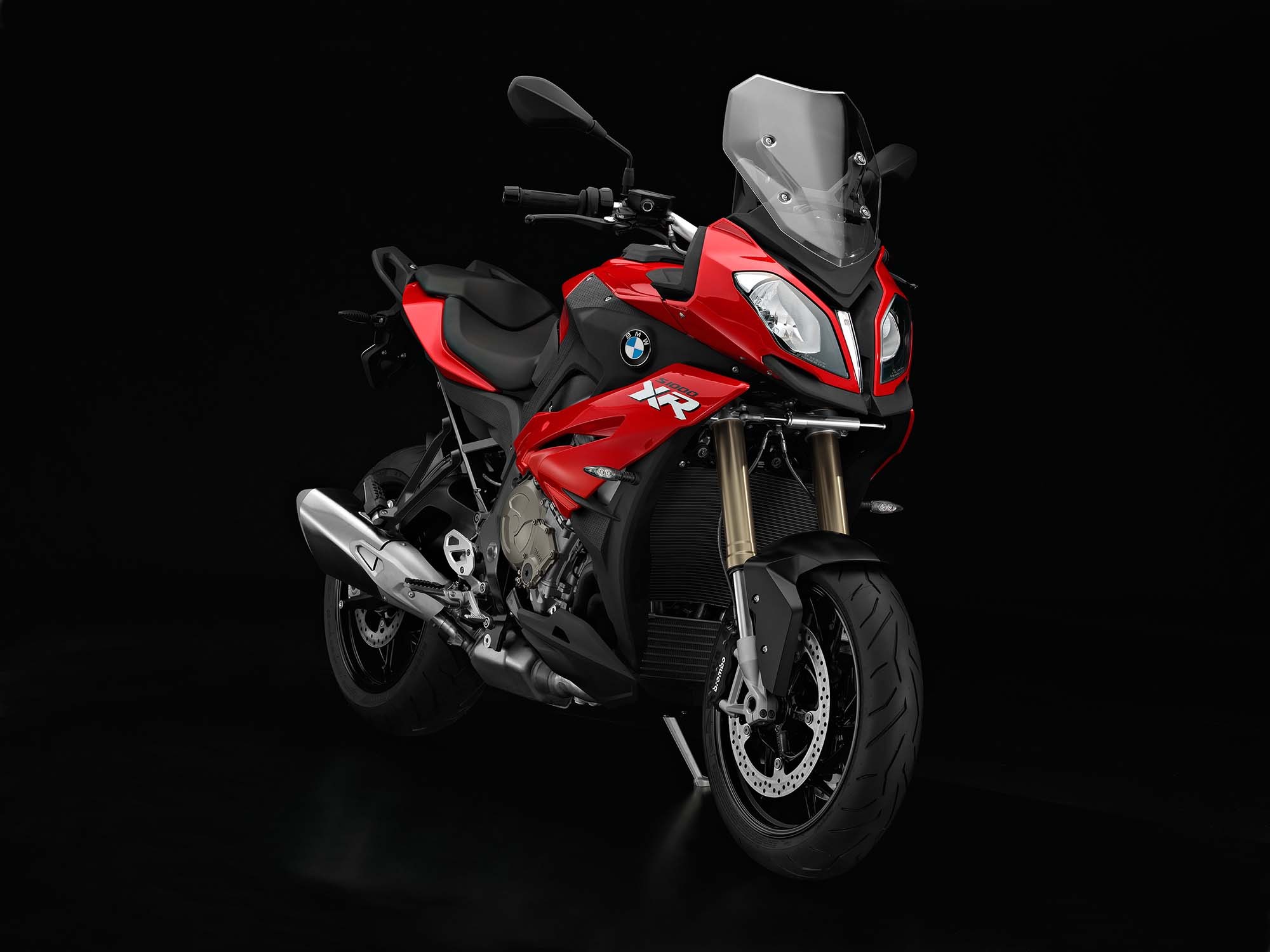 6. BMW S1000XR
You are wondering why do we want to ride the all-new BMW S1000XR? The answer is because we want to see it in a comparison to the R1200GS, the classic BMW that shines bright like an adventurer for a long-distance but if it is needed it can take to the dirt. The new S1000XR is particularly a pavement pounder, and it is powered by the powerful inline-4 from the S1000R streetbike. With its comfortable upright riding position, big windscreen and an advanced electronics suite, the S1000XR really looks like a great way of crossing the Alps, powered by the powerful and smooth 4 cylinder. Is it better than the huge GS? We will see that.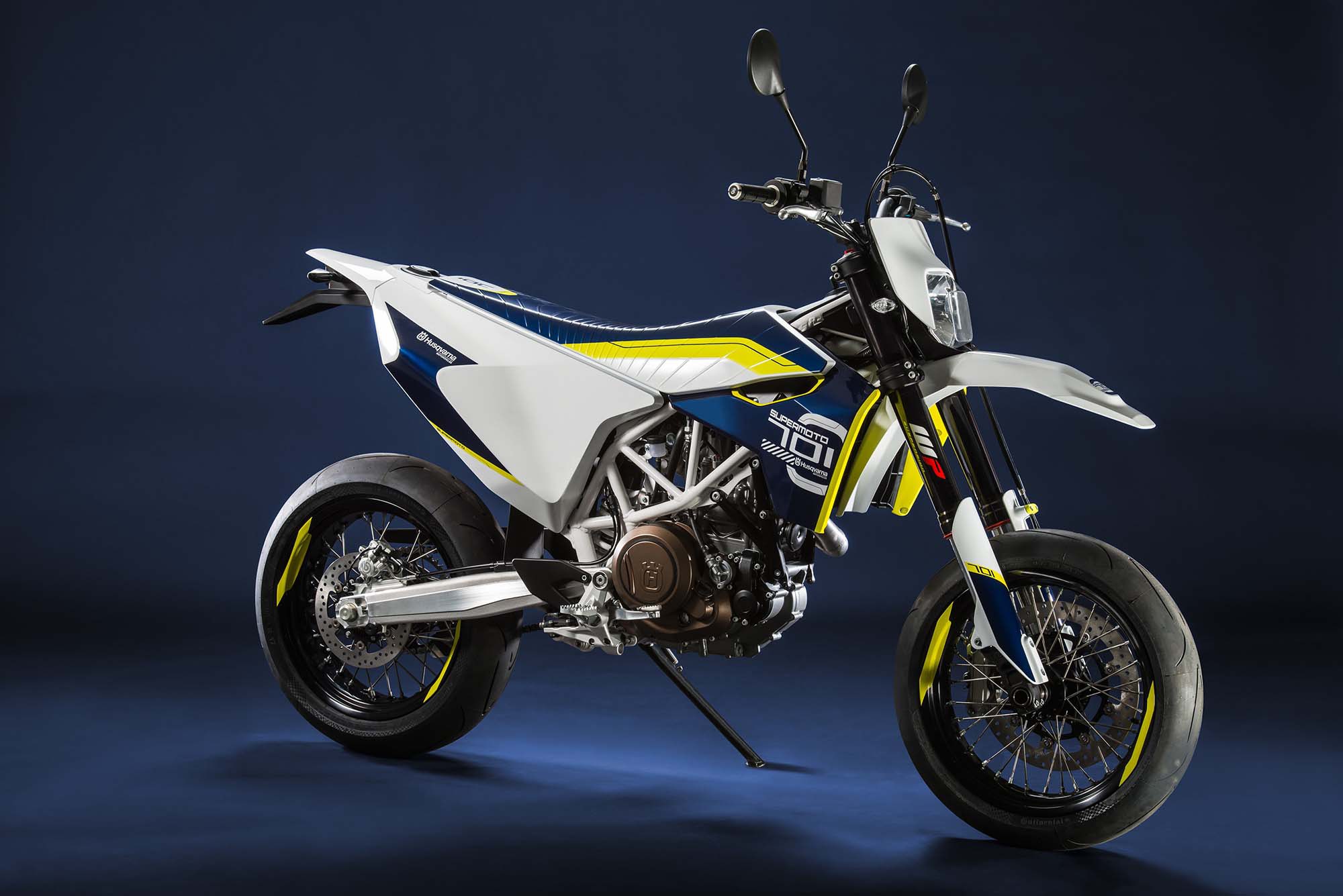 7. Husqvarna 701 Supermoto
KTM has great plans for Husky. It desires to see the Swedish marque become the No. 3 bike in all of Europe by 2019. Leading the way is the all-new 701 Supermoto that was unveiled by Husky at the EICMA show in Milano. With its KTM-based 690 cc single cylinder engine, narrow chassis, big brakes, grippy rubber, and top-notch WP suspension, the 701 Supermoto looks should be a delight around the city and that is thanks to the playful personality and upright dirtbike-style ergonomics that will allow skilled bike riders to slide the back wheel into turns and then to loft the front wheel with every power-on exit. Check out the 701 Supermoto that will arrive at the end of the summer.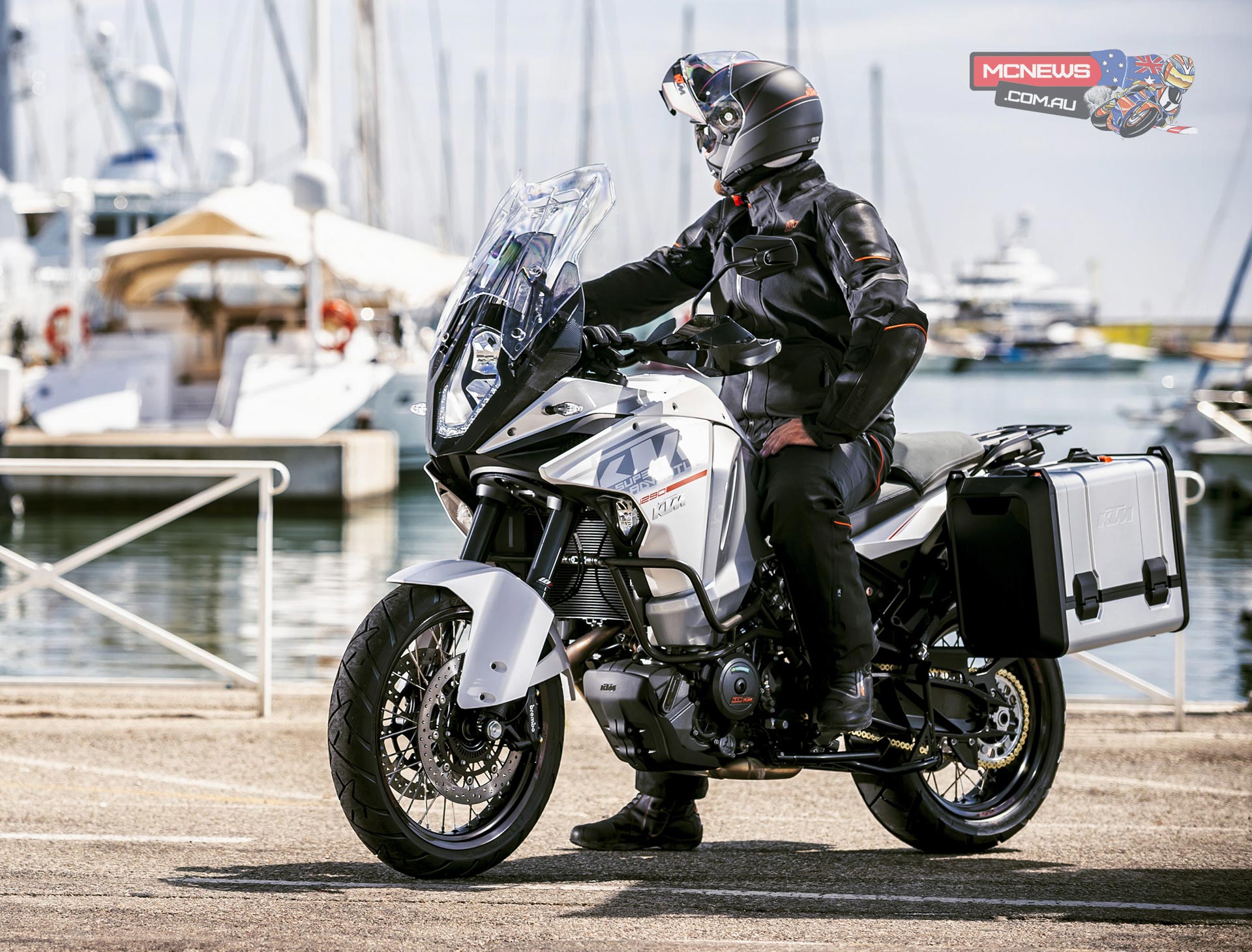 8. KTM 1290 Super Adventure
You could put the 1301 cc LC8 V-twin engine by KTM into any bike and we would like it. That is the reason why we can't wait to ride the amazing 1290 Super Adventure with the standard equipment. In addition to heated seats and cruise control, the new 1290 Super Adventure has LED cornering lights, a huge 7.9 gallon fuel tank, heated grips, a full suite of electronic that includes traction control, lean-sensitive ABS, and semi active WP suspension. The 1290, at a claimed 505 lbs. is not light, but have a hill-hold feature that will keep the motorcycle from rolling back while it is stopped on a grade. You can think of this new 1290 Super Adventure like a Ducati Multistrada fighter, but this one is with amazing engine.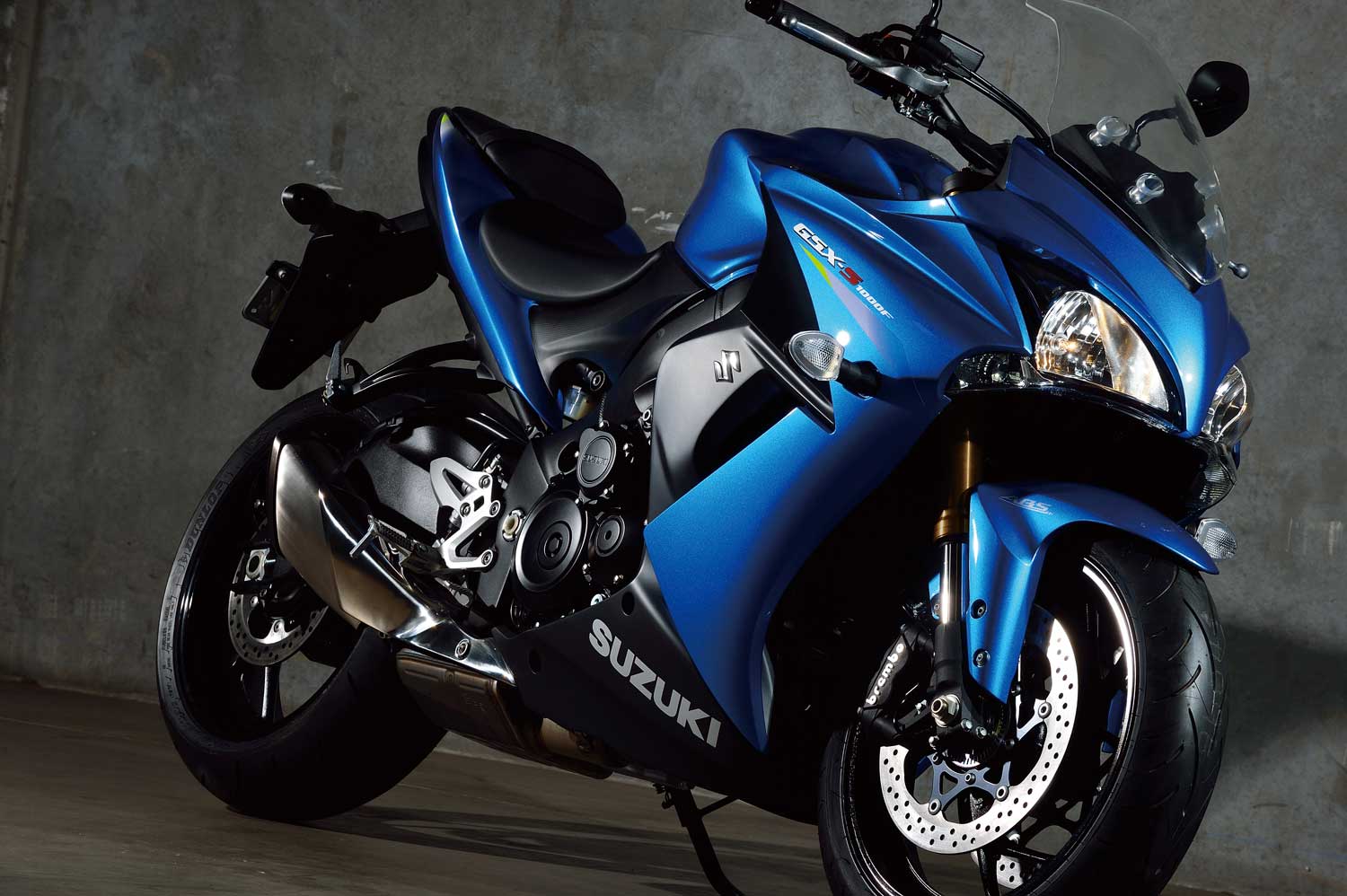 9. Suzuki GSX-S100 ABS
This Suzuki is a 2016 model that we can see in the Suzuki dealers this summer. This Suzuki is a street roadster that has the heart of the great legendary GSX-R1000, but with tuned camshafts for a better midrange and low response. The idea of Suzuki was to make a powerful street motorcycle that will have a full suite of electronics that improves the safety of the rider and that has comfortable everyday ergonomics. Three mode traction control and ABS system comes as a standard with this bike, and it has a new aluminum frame and servo-actuated exhaust valve that improves the combustion at low RPM. We will have a comparison test with the Kawasaki Z1000 when the Suzuki will get in our hands.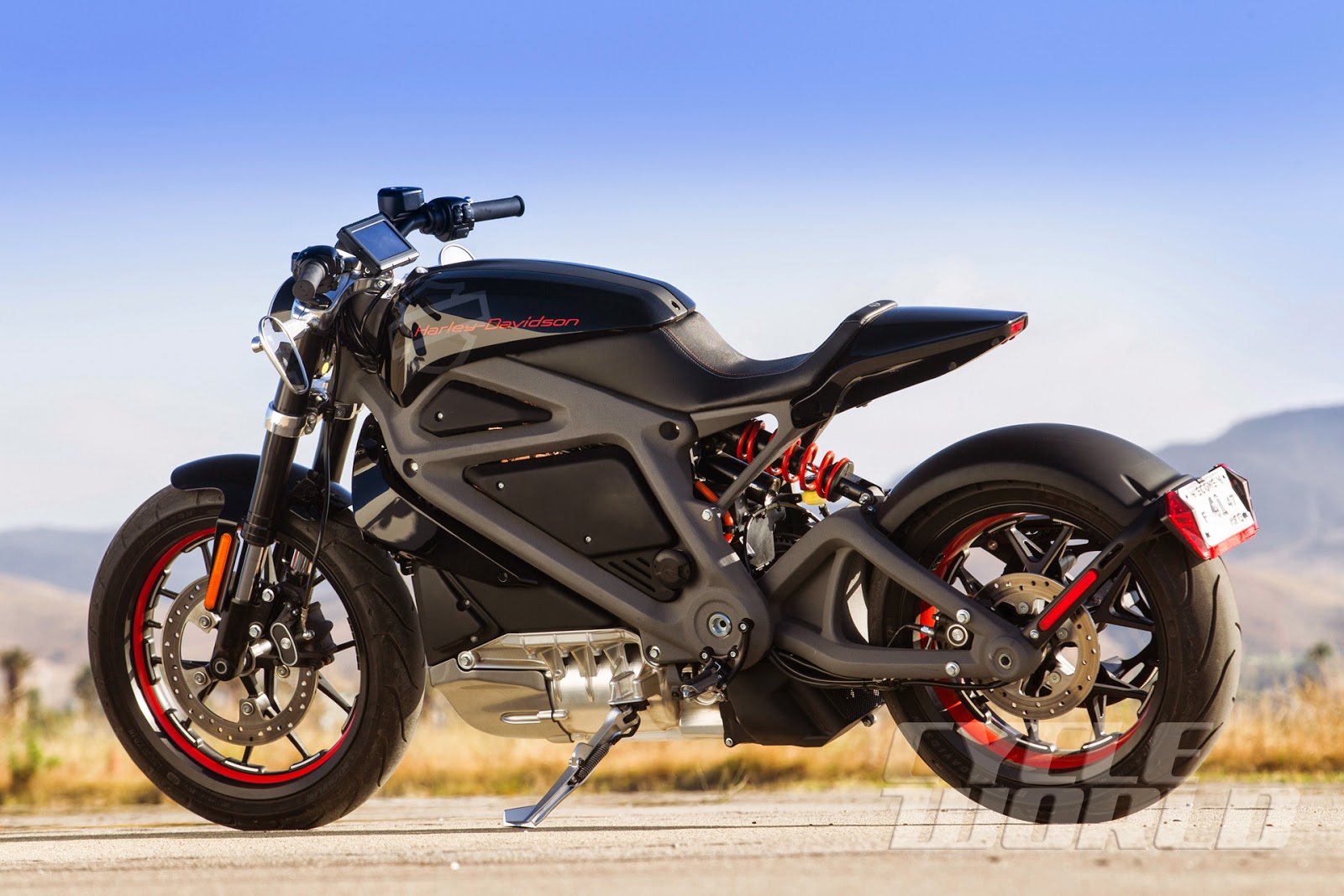 10. Harley-Davidson LiveWire
Harley hasn't started to build the electric LiveWire for production, but we rode one of those prototypes this year and came away so fascinated with the machine – especially with attention to its behavior and its fascinating level of fit and finish – that we feel think a production version must be done. Let's hope for that, because Senior Editor Blake Conner said that the prototype with its three-phase DC motor with 74 HP, cast aluminum frame and lithium-ion battery, felt very much like a bike from the reality, that is able to hit an electronically limited top speed of 95 MPH and to smoke the rear tire off the line. This LiveWire is very far from the cruiser that you are expecting from Harley-Davidson.