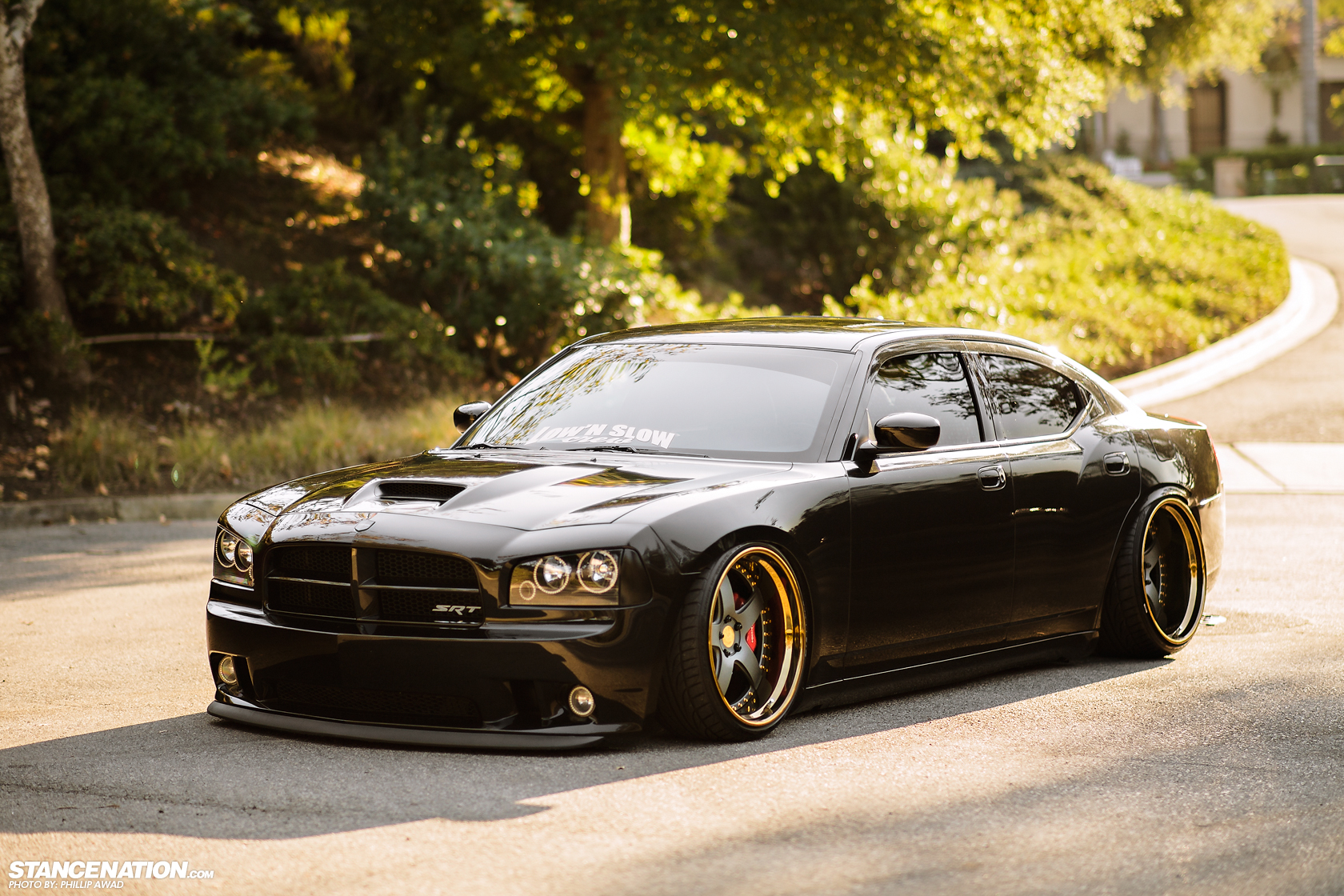 Meet Top Hot Modern Dodge Charger.
Dodge Charger is a car of choice for all the muscle car lovers in the world. The Charger depicted here is one of our favorite ones, made to provoke your interest. It is simple and powerful and has certain sex-appeal. Because of this, we have decided to share this with you. Alek is the car owner, who was busy with it since a year. He felt that there is something going on between him and the Charger SRT8 and why deny it? There has never been a car this cool in his life before and the question is how to handle it. The platform is 300 C, Magnum, Charger and the path it goes is quite unique.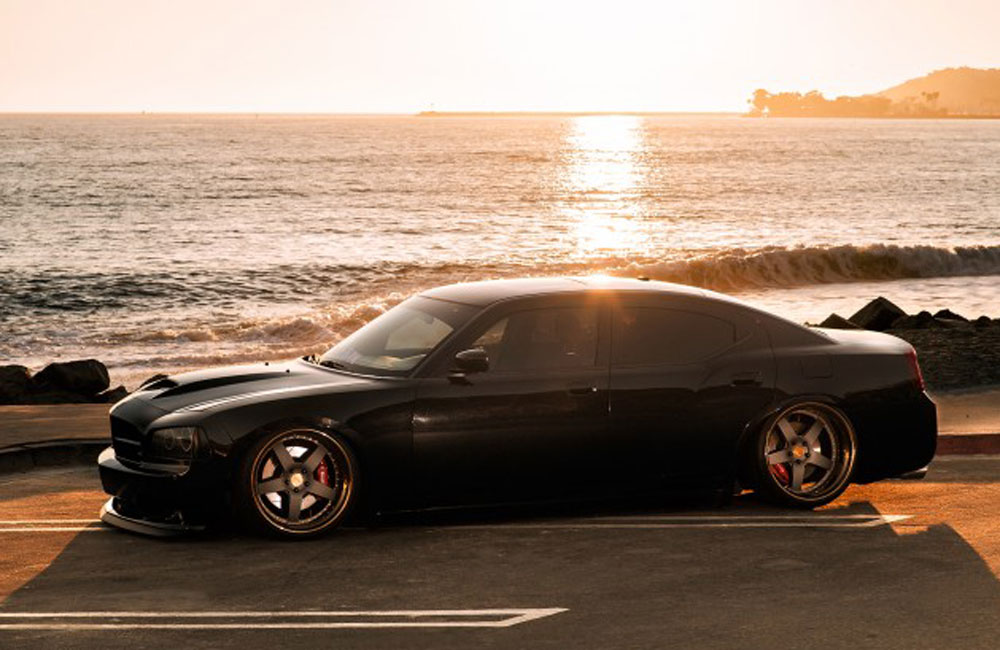 The reason for that is that beside power and style which are obligatory at the car market today, this amazing vehicle also has an attitude. That is why things got special for Alex. He took rear arms of Jay's Hot Rods and Universal Air suspension with BC coils. One of the problems was rubbing of the axle boots on the shock at the rear part of the vehicle. The axle was moved closer to the shock as a consequence of new camber bushings which were needed for the obliqueness. This was solved by implementation of camber arms. They also brought better ability for adjustment.
Alek's Low 'N Slow SRT8 Charger from James Baxter on Vimeo.
Alek introduced F 130Avant Garde wheels with technical titanium centers and mirror bronze barrels. They measure 21×10.5-13 (front) and 21×12.5-23 (rear) and come with 255/30/21 (front) and 295/25/21 (rear) tires from Falken. The OEM SRT trunk spoiler was removed, RGB halos from Flashtech were installed and Charger Daytona front lip was added to the front bumper. In the interior there are knobs from Billettechnology, SRT shifter plate and a T-shifter. There are red touches all over the place. The car is more than amazing. Do you also consider it to be an unprecedented beauty?