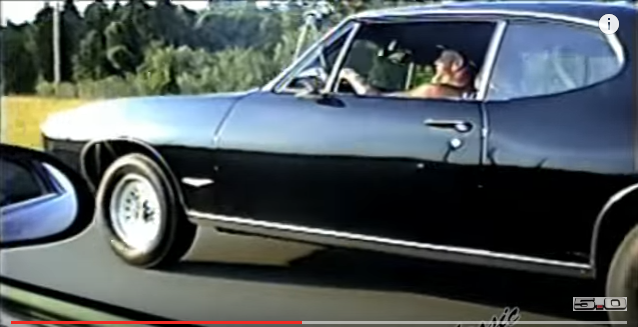 Yes, the first thing we thought upon seeing this GTO was the same thing you are thinking, why does this muscle car has a stance of a pickup truck, but after watching it take off on that Camaro, we say, with that torque provided by the 455 under the hood, it can look however it wants we still want it.
There is no better example of classic muscle than the ones on this video, the filming is being done by a passenger in the Camaro which is as stated a 13 second car, but the GTO keeps pulling away every time they go full throttle which kinda makes us thing that that one is probably closer to a 12 second quarter mile time.
Check out this amazing video of real classic hot rods having fun on the road roaring away, and tell us, which one would you drive off in, the Camaro or the GTO?